Florida Bibliophile Society welcomes you to our 2017-2018 season

October 15, 2017
Guest speaker: Stuart D. Goldman, author of Nomonhan, 1939: The Red Army's Victory That Shaped World War II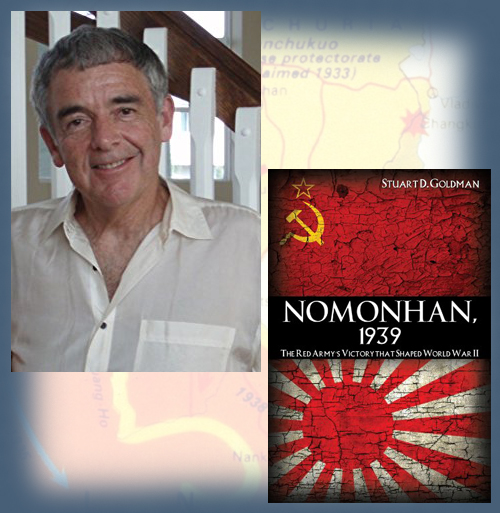 Macdonald-Kelce Library, University of Tampa
401 W Kennedy Blvd, Tampa, FL
October 15, 2017, 1:30 p.m.
Dr. Stuart D. Goldman is a scholar in residence at the National Council for Eurasian and East European Research (NCEEER). From 1979 to 2009, he was the senior specialist in Russian and Eurasian political and military affairs at the Congressional Research Service of the Library of Congress. He is the author of the 2012 book, Nomonhan, 1939: The Red Army's Victory That Shaped World War II. Nomonhan was the site of a decisive battle in a series of conflicts between Russia and Japan over the exact border between Japanese-occupied Manchuria and the Mongolian People's Republic (then a de facto Soviet protectorate). It culminated over 50 years of conflict between the two nations. This little-known conflict had an important influence on World War II. Stuart will discuss his book, and we will have the opportunity to ask him questions on current affairs pertaining to Russia..
Jerry Morris, FBS President 
Charles Brown, FBS Vice President


Aldus Manutius, Master Printer
Venice, 1449-1515
________